Title: The Reckoning
Series: Darkest Powers
Author:
Kelley Armstrong
Publisher: Doubleday Canada
Published: April 6, 2010
Format: Trade Paperback ($17.95 CDN)
Age Group: Young Adult
Other Titles In The Series:
The Summoning
&
The Awakening
From the publisher:
Only two weeks ago, life was all too predictable. But that was before I saw my first ghost. Now along with my supernatural friends Tori, Derek, and Simon, I'm on the run from the Edison Group, which genetically altered us as part of their sinister experiment. We're hiding in a safe house that might not be as safe as it seems. We'll be gone soon anyway, back to rescue those we'd left behind and take out the Edison Group . . . or so we hope.
My Review:
Kelley Armstrong is one of my favorite authors and I am a devoted fan of her
Otherworld
novels. I have enjoyed reading all three books in her young adult Darkest Powers series immensely as Kelley Armstrong can always be counted upon to combine interesting, believable characters, with entertaining and spooky plot lines. As the protagonist, Chloe is extremely likable and through Kelley Armstrong's well written descriptions I have been able to imagine Chloe in vivid detail as she grows and develops as a character through each novel. In The Reckoning, Chloe is beginning to show more confidence in her abilities as a Necromancer, despite the myriad of unanswered questions regarding the genetic tampering that was done to her and the mystery of her mothers involvement with the Edison Group. Numerous times throughout this novel I had goosebumps appearing on my arms and shivers running down my spine as Kelley Armstrong describes Chloe's encounters with the ghosts and zombies that she knowingly and purposefully brings back from the dead to protect herself and those she cares for. A few questions raised in the previous novel were answered in this one while leaving many more unanswered. The death toll in this novel is rather large and I felt the novel was over far to soon for my liking. Kelley Armstrong reveals a little more information about the background of the Edison group throughout the novel and the mystery of it all really sucked me in and left me wanting more. A love interest that began to develop in the previous novel is a major focus throughout The Reckoning and I was pleased to see how it progressed in a sweet and age appropriate way. As an adult reading a novel targeted for young adults I was very aware of the age group it was written for and despite it being slightly young for me I was able to connect with the characters and be entertained by the story. In all my years reading novels by Kelley Armstrong I have never been disappointed by her. Readers who have read the previous novels can expect the same level of excellence in the newest addition and those who have yet to read the book should give it a chance.
My rating falls somewhere between: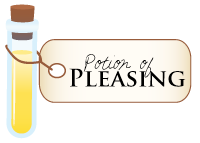 and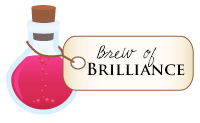 for a novel written for a young adult audience who enjoy books with a focus on the paranormal.