2013 is going to be an epic year of reading excellent new releases for both existing series and new ones AND watching some of our favorite books make it to the big screen. Below you will find a list of what I am most excited to read or watch this year.
Books
Adult
1.
Title: Written In Red: A Novel of the Others
Author: Anne Bishop
Release Date: March 5, 2013
Publisher: New American Library
Format: Hardcover
Cost: $18.81 CDN
Synopsis:
As a
cassandra sangue
, or blood prophet, Meg Corbyn can see the future when her skin is cut-a gift that feels more like a curse. Meg's Controller keeps her enslaved so he can have full access to her visions. But when she escapes, the only safe place Meg can hide is at the Lakeside Courtyard-a business district operated by the Others.
Shape-shifter Simon Wolfgard is reluctant to hire the stranger who inquires about the Human Liaison job. First, he senses she's keeping a secret, and second, she doesn't smell like human prey. Yet a stronger instinct propels him to give Meg the job. And when he learns the truth about Meg and that she's wanted by the government, he'll have to decide if she's worth the fight between humans and the Others that will surely follow.
Note: Anne Bishop's Black Jewels Trilogy are among the best books I have ever read. The author creates new worlds with just vivid description that when I am reading them I desperatly want to be a part of that world.
2.
Title: Ever After
Author: Kim Harrison
Release Date: January 22, 2013
Publisher: Harpercollins
Format: Hardcover
Cost: January 22, 2013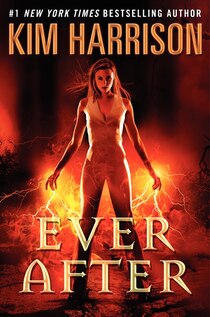 Synopsis:
The ever-after, the demonic realm that parallels our own, is shrinking, and if it disappears, so does all magic. It''s up to witch-turned-daywalking-demon Rachel Morgan to fix the ever-after before the fragile balance between magic users and humans falls apart.
Of course, there''s also the small fact that Rachel is the one who caused the ley line to rip in the first place, and her life is forfeit unless she can fix it. Not to mention the most powerful demon in the ever-after-the soul-eater Ku''Sox Sha-Ku''ru-has vowed to destroy her, and has kidnapped her friend and her goddaughter as leverage. If Rachel doesn''t give herself up, they will die.
Forced by circumstance, Rachel teams up with elven tycoon Trent Kalamack-a partnership fraught with dangers of the heart as well as betrayal of the soul-to return to the ever-after and rescue those she loves. One world teeters on the brink of interspecies war, the other on the brink of its very demise and it's up to Rachel to keep them both from being destroyed.
3.
Title: Dead Ever After
Author: Charlaine Harris
Release Date: May 7, 2013
Publisher: Berkley Trade
Format: Hardcover
Cost: $19.47 CDN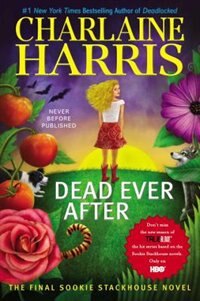 Synopsis:
There are secrets in the town of Bon Temps, ones that threaten those closest to Sookie-and could destroy her heart....
Sookie Stackhouse finds it easy to turn down the request of former barmaid Arlene when she wants her job back at Merlotte's. After all, Arlene tried to have Sookie killed. But her relationship with Eric Northman is not so clearcut. He and his vampires are keeping their distance…and a cold silence. And when Sookie learns the reason why, she is devastated.

Then a shocking murder rocks Bon Temps, and Sookie is arrested for the crime.

But the evidence against Sookie is weak, and she makes bail. Investigating the killing, she'll learn that what passes for truth in Bon Temps is only a convenient lie. What passes for justice is more spilled blood. And what passes for love is never enough…
Note: WHAT!!!!! This is the last Sookie Book? Not possible I didn't see this coming :( Now I am both excited and aprehensive.
Young Adult
Title: Divergent # 3
Author: Veronica Roth
Release Date: Unknown (Good Reads suggested September 26, 2013)
Publisher: Harpercollins
Format: Hardcover (I am assuming)
Cost: Unknown
Synopsis: None
Title: Shades of Earth (Across The Universe # 3)
Author: Beth Revis
Release Date: January 15, 2013
Publisher: Razorbill
Format: HArdcover
Cost: $15.20 CDN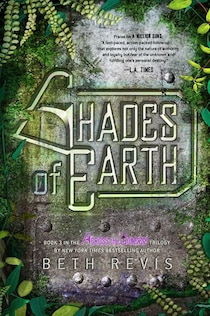 Synopsis:
Amy and Elder have finally left the oppressive walls of the spaceship Godspeed behind. They''re ready to start life afresh--to build a home--on Centauri-Earth, the planet that Amy has traveled 25 trillion miles across the universe to experience.

But this new Earth isn''t the paradise Amy had been hoping for. There are giant pterodactyl-like birds, purple flowers with mind-numbing toxins, and mysterious, unexplained ruins that hold more secrets than their stone walls first let on. The biggest secret of all? Godspeed''s former passengers aren''t alone on this planet. And if they''re going to stay, they''ll have to fight.

Amy and Elder must race to discover who--or what--else is out there if they are to have any hope of saving their struggling colony and building a future together. They will have to look inward to the very core of what makes them human on this, their most harrowing journey yet. Because if the colony collapses? Then everything they have sacrificed--friends, family, life on Earth--will have been for nothing.
Title: Spellcaster
Author: Claudia Gray
Release Date: March 5, 2013
Publisher: Harpercollins
Format: Hardcover
Cost: $15.19 CDN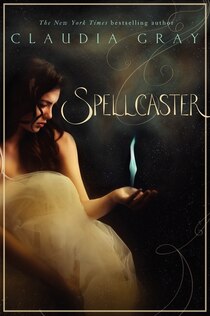 "Descended from witches, high school senior Nadia can tell as soon as her family moves to Captive's Sound that the town is under a dark and powerful spell. Then she meets Mateo, the teenage local whose cursed dreams predict the future, and they must work together to prevent an impending disaster that threatens the entire town"
Title: The Rising
Author: Kelley Armstrong
Release Date: April 9, 2013
Publisher: Doubleday Canada
Format: Hardcover
Cost: $15.19 CDN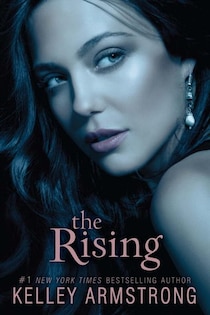 Synopsis:
Things are getting desperate for Maya and her friends. Hunted by two powerful Cabals, they're quickly running out of places to hide. And with the whole world thinking they died in a helicopter crash, they can''t simply go to the authorities for help. All they have is the name and number of someone who might be able to give them a few answers. Answers to why they're so valuable to the Cabals, and why their supernatural powers are getting more out of control. Maya is unprepared for the truths that await her, but she'll have to face them if she ever hopes to move on with her life. Because she can't keep running forever.
With all the twists, thrills, and romance that have made Kelley Armstrong an international bestseller--plus the surprising return of some favourite characters--The Rising will keep you under its spell long after the last page is turned.
Title: Gameboard of the Gods
Author: Richelle Mead
Release Date: June 4, 2013
Publisher: Dutton Adult (So maybe not a YA novel?)
Format: Hardcover
Cost: $17.96 CDN
Synopsis:
In a futuristic world nearly destroyed by religious extremists, Justin March lives in exile after failing in his job as an investigator of religious groups and supernatural claims. But Justin is given a second chance when Mae Koskinen comes to bring him back to the Republic of United North America (RUNA). Raised in an aristocratic caste, Mae is now a member of the military's most elite and terrifying tier, a soldier with enhanced reflexes and skills.

When Justin and Mae are assigned to work together to solve a string of ritualistic murders, they soon realize that their discoveries have exposed them to terrible danger. As their investigation races forward, unknown enemies and powers greater than they can imagine are gathering in the shadows, ready to reclaim the world in which humans are merely game pieces on their board.

Gameboard of the Gods, the first installment of Richelle Mead's Age of X series, will have all the elements that have made her YA Vampire Academy and Bloodlines series such megasuccesses: sexy, irresistible characters; romantic and mythological intrigue; and relentless action and suspense.
Title: The Gates of Paradise: A Bluebloods Novel
Author: Melissa De La Cruiz
Release Date: January 15, 2013
Publisher: Disney Book Group
Format: Hardcover
Cost: $13.76 CDN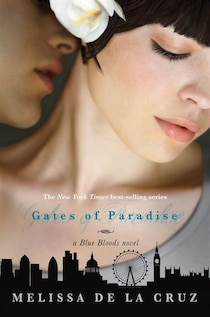 Synopsis:
Schuyler Van Alen is running out of time. The Dark Prince of Hell is storming the Gates of Paradise, intent on winning the heavenly throne for good. This time he has his greatest angels by his side, Abbadon and Azrael--Jack and Mimi Force, as they are known in the Coven.
Or so he thinks. Even as Lucifer assigns Jack and Mimi the tasks of killing their true loves, the Force twins secretly vow to defeat the Dark Prince once and for all. But how far will Mimi and Jack go to conceal their real loyalties?

Meanwhile, former vampire Bliss Llewellyn has joined forces with Lawson, the greatest wolf of the underworld, to free his people from their imprisonment in Hell. As they struggle against impossible odds, an ancient message, woven into the very fabric of time, reveals just how much depends on the success of their mission.

Lucifer seeks the key to the Gate of Promise, and when Schuyler is taken captive and delivered straight to Hell, she must make an unthinkable choice--the same one the archangel Michael was forced to make during the Crisis in Rome. Will Schuyler find the strength to do what he could not?
The epic, heartbreaking Blue Bloods series comes to a close with this final novel about staggering courage, unbearable sacrifice, and the immortality of true love.
Note: Another series ending!
Title: The Indigo Spell: A Bloodlines Novel
Author: Richelle Mead
Release Date: February 12, 2013
Publisher: Razorbill
Format: Hardcover
Cost: $15.20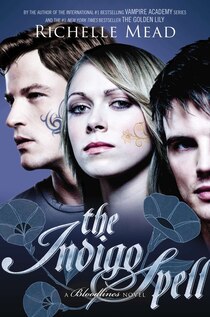 Synopsis:
Sydney Sage is an Alchemist, one of a group of humans who dabble in magic and serve to bridge the worlds of humans and vampires. They protect vampire secrets-and human lives. In the aftermath of a forbidden moment that rocked Sydney to her core, she finds herself struggling to draw the line between her Alchemist teachings and what her heart is urging her to do. Then she meets alluring, rebellious Marcus Finch--a former Alchemist who escaped against all odds, and is now on the run. Marcus wants to teach Sydney the secrets he claims the Alchemists are hiding from her. But as he pushes her to rebel against the people who raised her, Sydney finds that breaking free is harder than she thought. There is an old and mysterious magic rooted deeply within her. And as she searches for an evil magic user targeting powerful young witches, she realizes that her only hope is to embrace her magical blood--or else she might be next.
Title: Beautiful Creatures
Release Date: February 13, 2013
12.
Title: Mortal Instruments
Release Date: August 23, 2013
13.
Title: Game of Thrones Season 3
Release Date: March 31, 2013