Title: Fallen
Author:
Lauren Kate
Publisher: Random House Children's Books
Published: December 8, 2009
Format: E Copy ($10.49 CDN) Hardcover ($22.99 CDN)
Age Group: Young Adult
Book: E Copy purchased by me for the KOBO E Reader
From the Publisher:
There's something achingly familiar about Daniel Grigori.

Mysterious and aloof, he captures Luce Price's attention from the moment she sees him on her first day at the Sword & Cross boarding school in sultry Savannah, Georgia. He's the one bright spot in a place where cell phones are forbidden, the other students are all screw-ups, and security cameras watch every move.

Even though Daniel wants nothing to do with Luce--and goes out of his way to make that very clear--she can't let it go. Drawn to him like a moth to a flame, she has to find out what Daniel is so desperate to keep secret . . . even if it kills her.

Dangerously exciting and darkly romantic, Fallen is a page turning thriller and the ultimate love story.
If I had to sum up this book in three words those words would be mysterious, tragic, and romantic. I devoured this novel fairly quickly primarily because I wanted to uncover the mystery of who and what Daniel Grigori is and what his connection is to Luce. As a protagonist I found Luce to be completely believable and absolutely likable. Although she presented herself as scared and somewhat hopeless there is an inner strength to Luce that is revealed throughout the novel as she pushes her comfort zones to confront her obstacles. Throughout most of the novel Daniel is a confusing character who's behavior is questionable but his mysteriousness and Luce's unexplainable reaction to him leaves the reader in suspense. I really enjoyed the supporting characters in this novel as their often odd and quirky personality traits added an authenticity to the plot line.
Although the publishers synopsis does not reveal much about the plot of this novel the book trailer reveals that there is an ancient war preventing Luce and Daniel from ever being together and hints at the existence of angels.
For those of you who enjoy love triangles then this book delivers however from the beginning of the novel I felt that there was something a little sinister about one of the characters...I'll leave it for you to figure out who.
I will say that I found the teachers at the Sword and Cross as well as the environment to be a little unbelievable. The Sword and Cross seemed more like a desolate orphanage for unwanted children then a boarding school that Luce's parents would willingly send her to receive support. While at the school the students are expected to attend regular classes however there is no description of counseling services that I would expect out of any school that caters to troubled youth.
Regardless I found Fallen to be an excellent novel filled with themes that I love and enough uniqueness to have me captivated from beginning to end. I eagerly anticipate the release of the next novel in this series, Torment due to be released in September 2010.
On somewhat of a side note I find the covers of Fallen and Torment to be stunning and a true accurate reflection to the atmosphere of the novel and the main character Luce. So often I either dislike a book cover or find that if a cover depicts the main character it does so in a misleading way.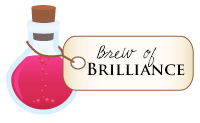 Book Trailers: